Email: saghimien@hssdk12.org
Contact Number: (662)252-2329
Daily Schedule:
6th grade Physical Education 7:50-8:40 a.m.
5th grade Physical Education 8:50-9:40 a.m.
4th grade Physical Education 9:40-10:30 a.m.
PreK/ K 11:25 a.m.-12:10 p.m.
1st grade 12:15-1:00 p.m.
2nd grade 1:05 - 1:50
3rd grade 1:55 p.m. -2:40p.m.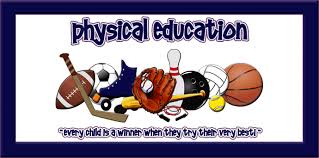 MS Physical Education Standard
:
Demonstrate competency in motor skills and movement patterns/concepts needed to perform a variety of physical activities (GM, FM, F)
About Me:
This will be my 13th year of teaching Physical Education. I am from Jackson Mississippi. I have a Masters in Teaching and Sports Administration. I have coached volleyball, basketball, and track for many years. I love all types of sports. I look forward to teaching the students this school year. One motto that I stick by always is :
Safety is as simple as ABC:
Always
BE
Careful!!!
Hand Washing
Wash before you eat, after using the restroom, or if they "feel dirty"

Wash after taking out the garbage, blowing your nose, sneezing, or touching someone else who is sick
Always wash hands for at least 20 seconds
Use an antibacterial soap
Use a clean paper towel to dry your hands
Hand washing technique:
Handwashing Song
Lets Keep this in mind:
Wash before you eat, after using the restroom, or if they "feel dirty"
Wash after taking out the garbage, blowing your nose, sneezing, or touching someone else who is sick
Always wash hands for at least 20 seconds
Use an antibacterial soap
Use a clean paper towel to dry your hands

WHO hand washing technique: https://youtu.be/DDjcJ-fSUgg
Handwashing Song https://youtu.be/ULdCf6JDdVE