LET'S GET WET!
On Friday, May 13, 2022 students who met their AR Book Challenge was rewarded with Water Slides & Bouncer Day. These students read and passed the required number of books for the year. Congratualtions students!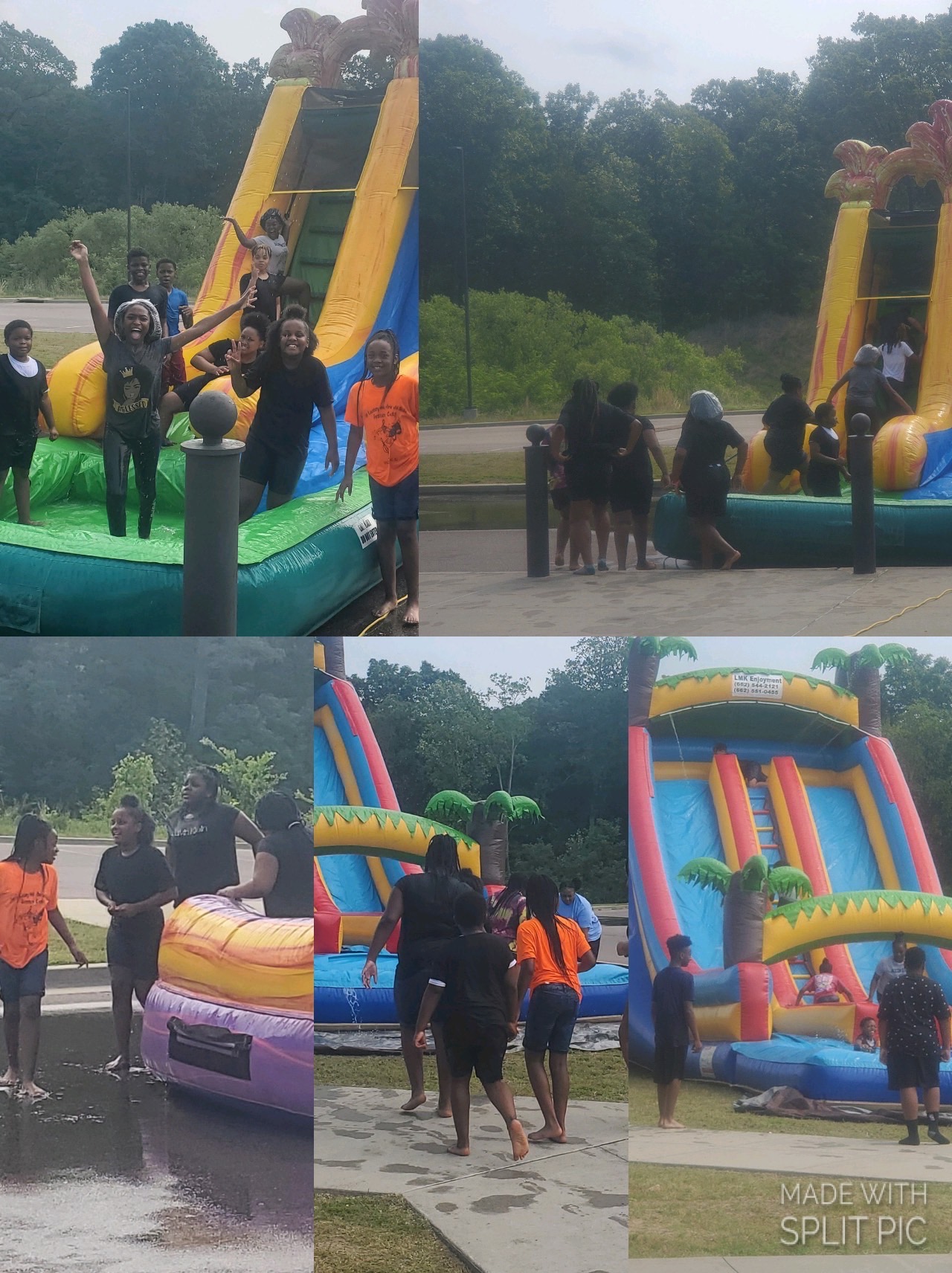 A special thank you goes to the Ladies of Marshall County Alumnae Chapter of Delta Sigma Theta Sorority, Inc. for sponsoring breakfast during Teacher Appreciation Week 2022. We at HSIS thank you all for the tasty breakfast!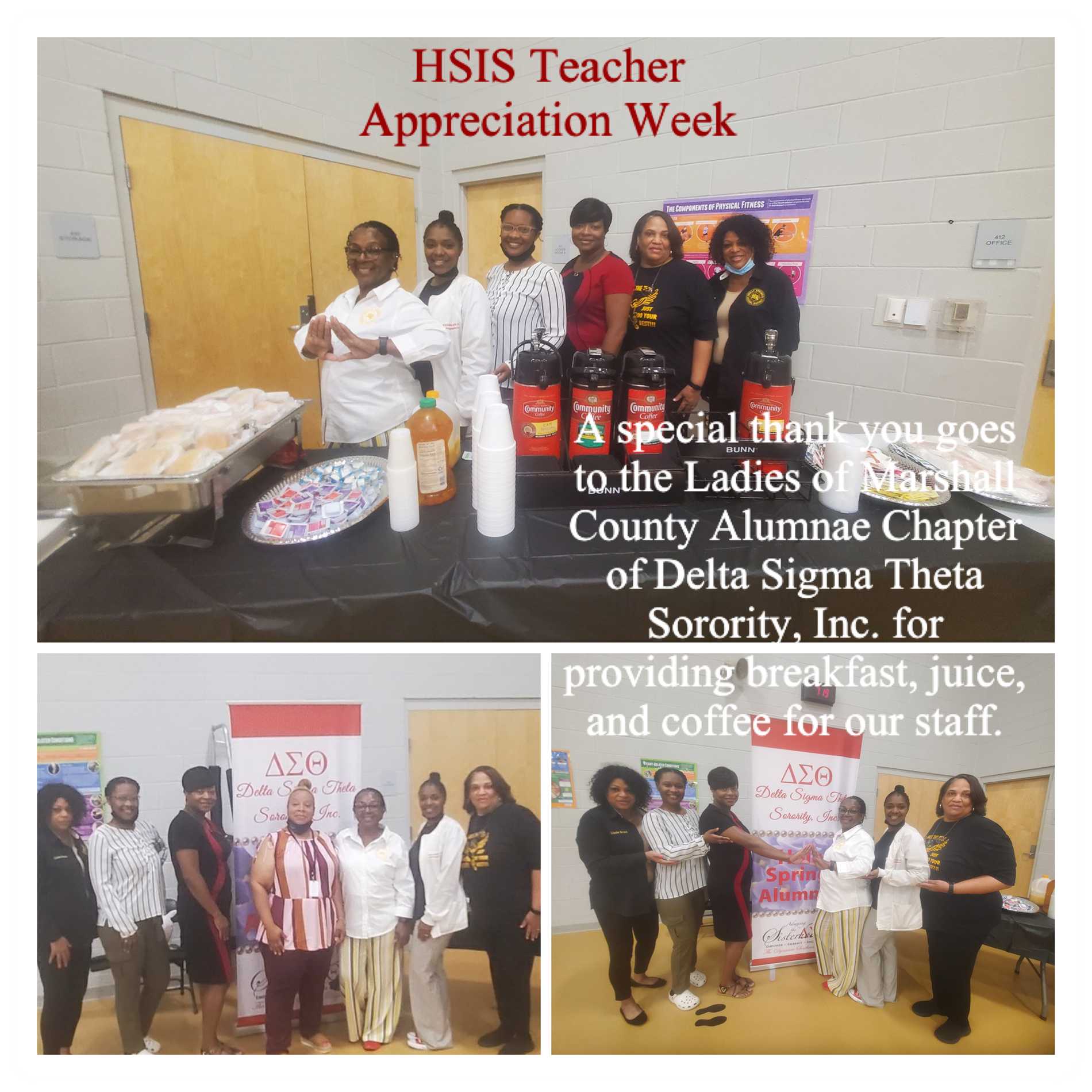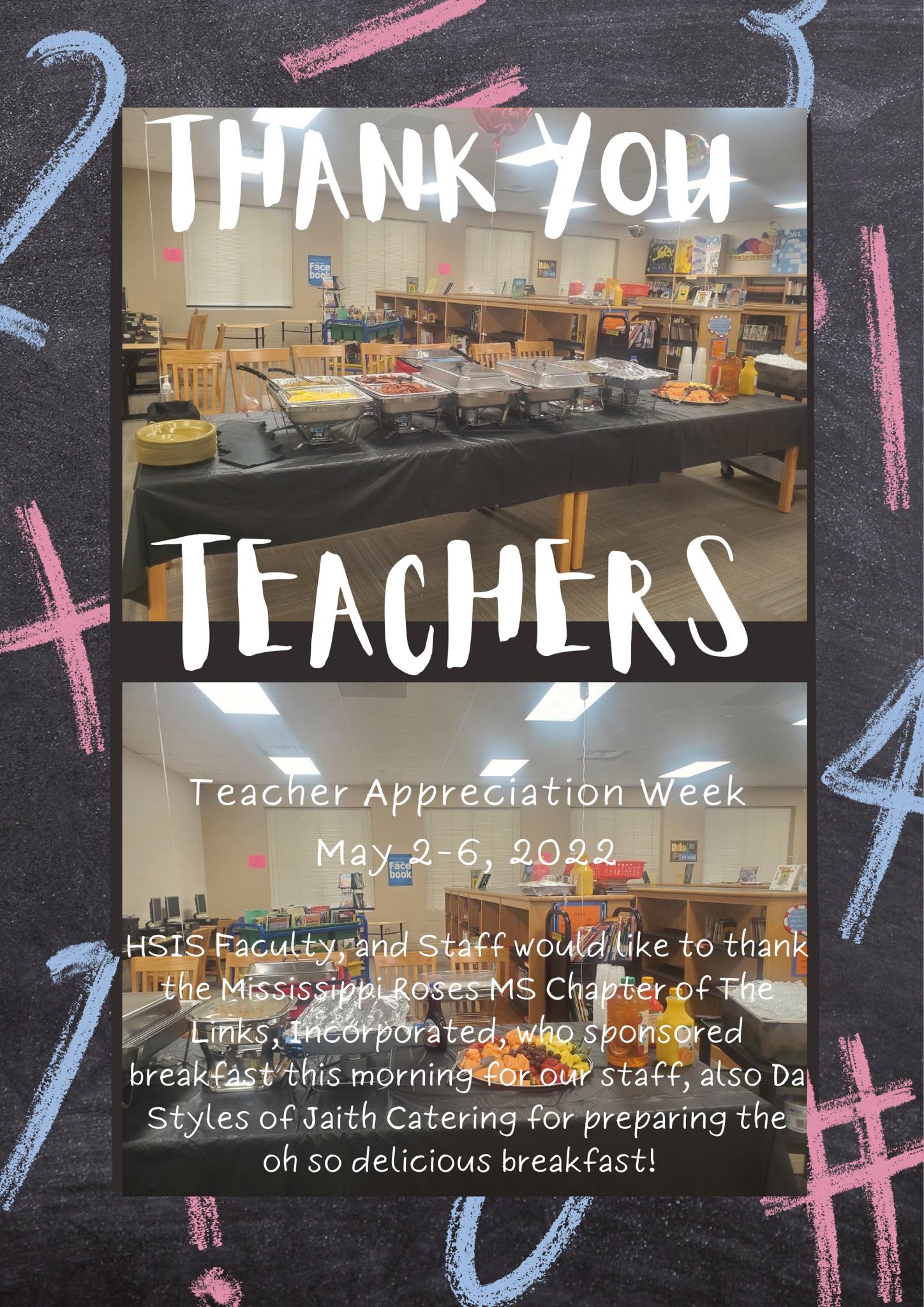 The HSIS Faculty, and Staff would like to thank The Misssissippi Roses MS Chapter of The Links, Incorporated for sponsoring our staff with a delicious hot breakfast bar to start off our Teacher Appreciation Week. We also would like to say Thank You to Da Styles of Jaith Catering (Owner: Ms. Faith Bass) for catering the oh so delicious breakfast! Everything was great and appreciated. Thank You HSIS Teachers & Staff for your hard work, and dedication. Your work is never unnoticed.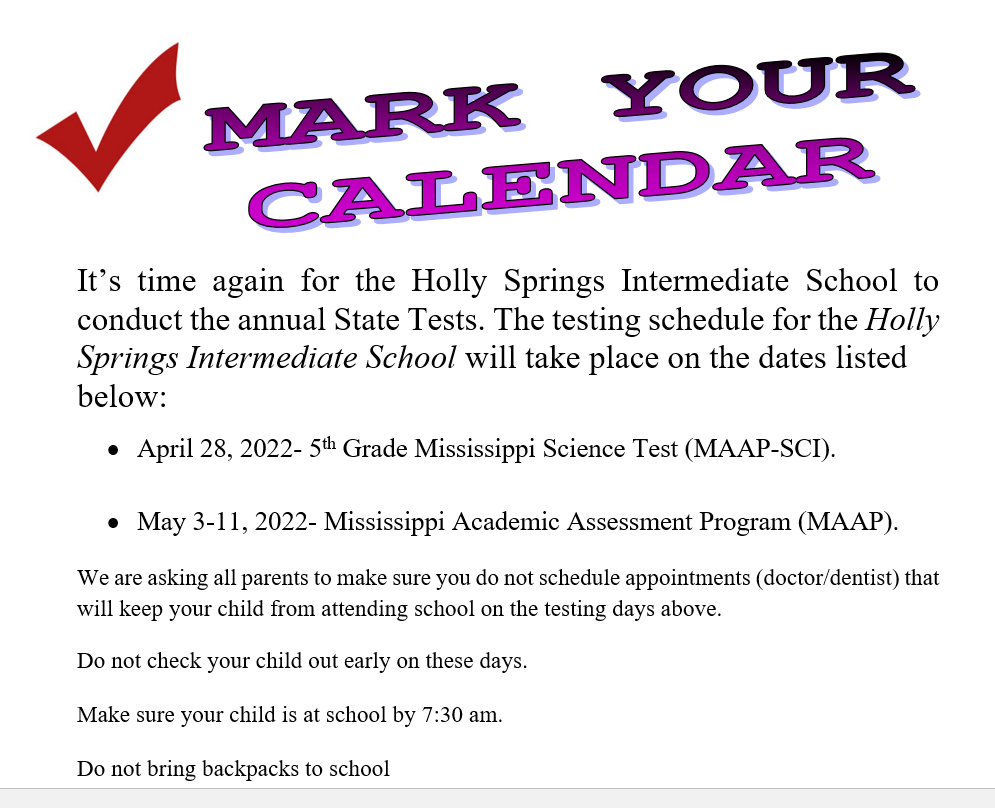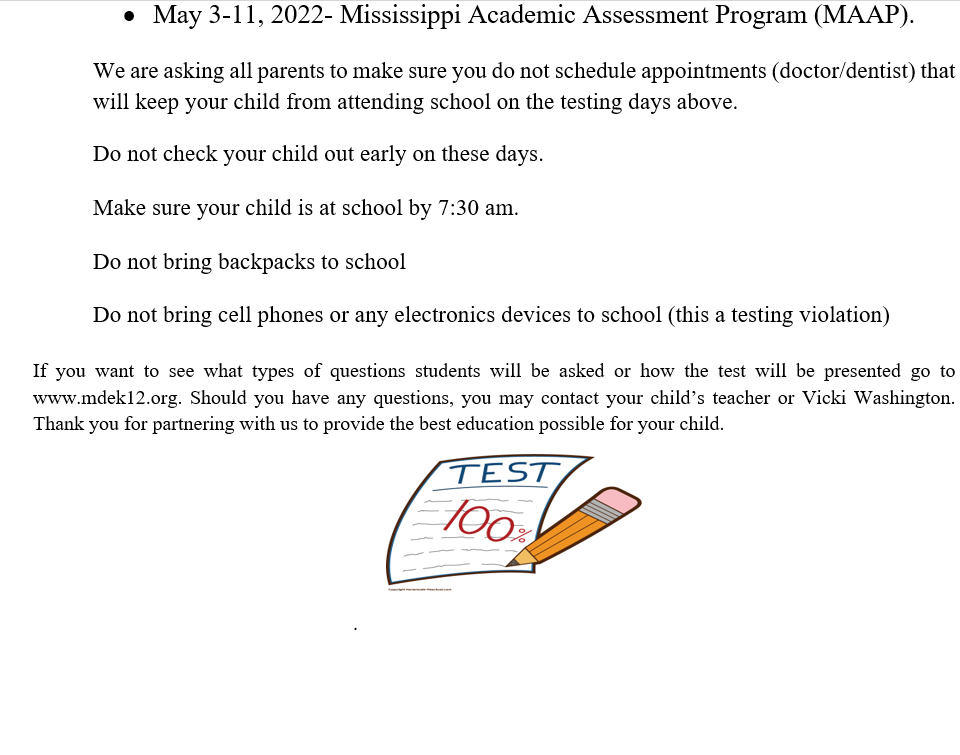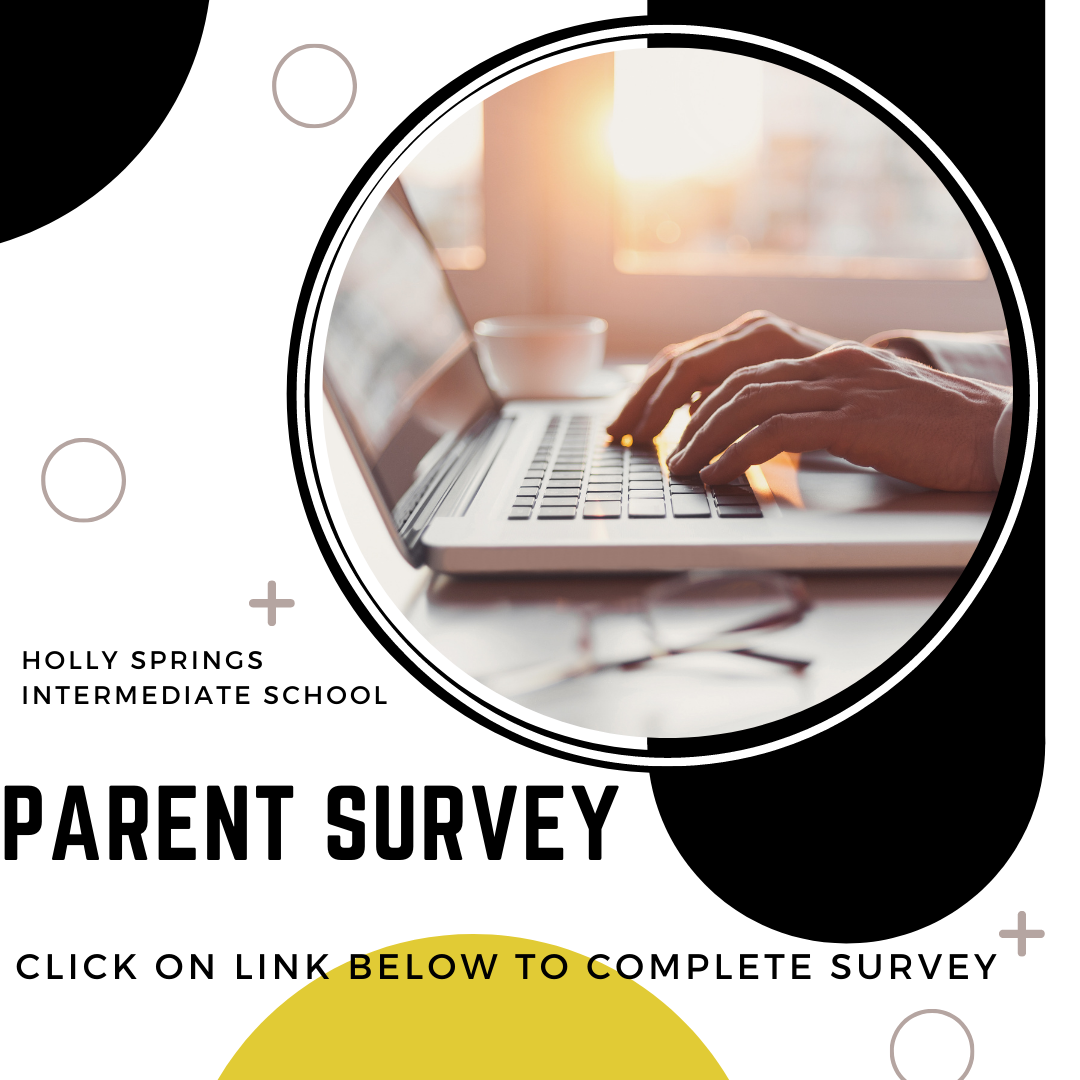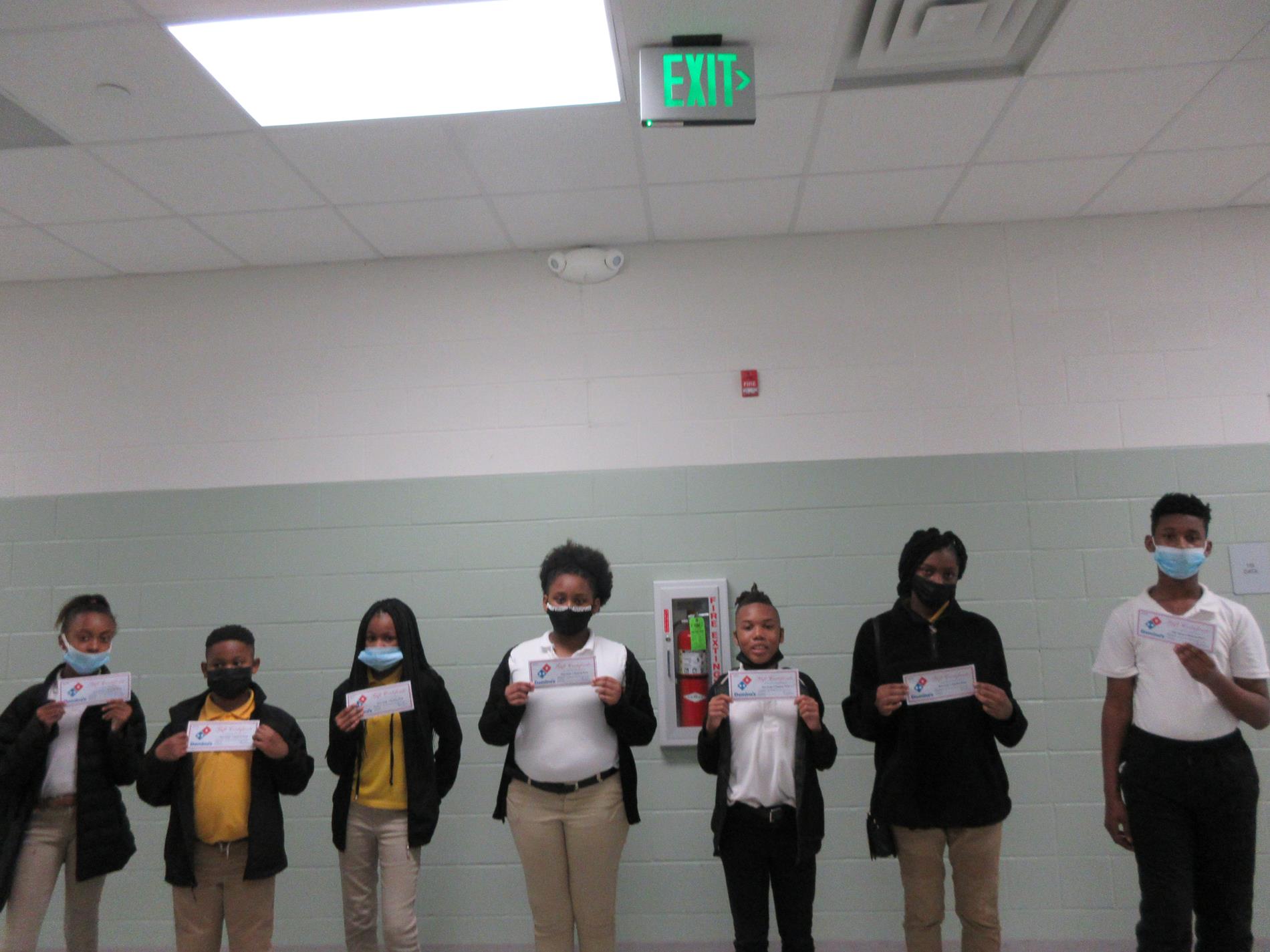 March Students of the Month
Pictured from (L-R)
Jamiya Yarbrough -4th Grade
Tyler Reliford -4th Grade
Jakiya Richard- 4th Grade
Coreyuna Smart-5th Grade
Lexavier Glover-5th Grade
Erianna Stewart-6th Grade
Romaurion Smith- 6th Grade
CONGRATULATIONS!
Due to COVID-19, our water fountains have been disabled.
Your child may bring a water bottle to school, must be clear container, and it MUST ONLY contain water.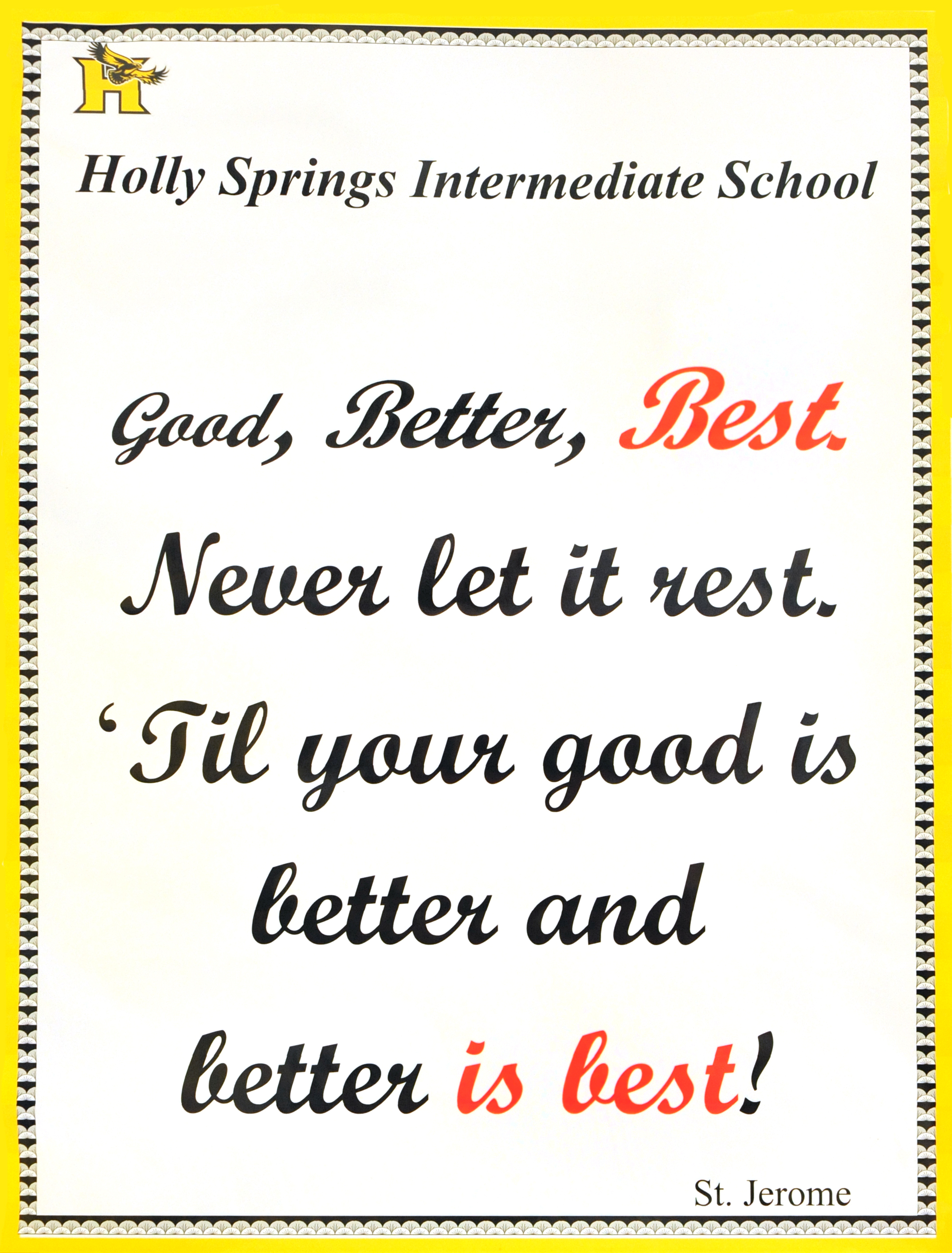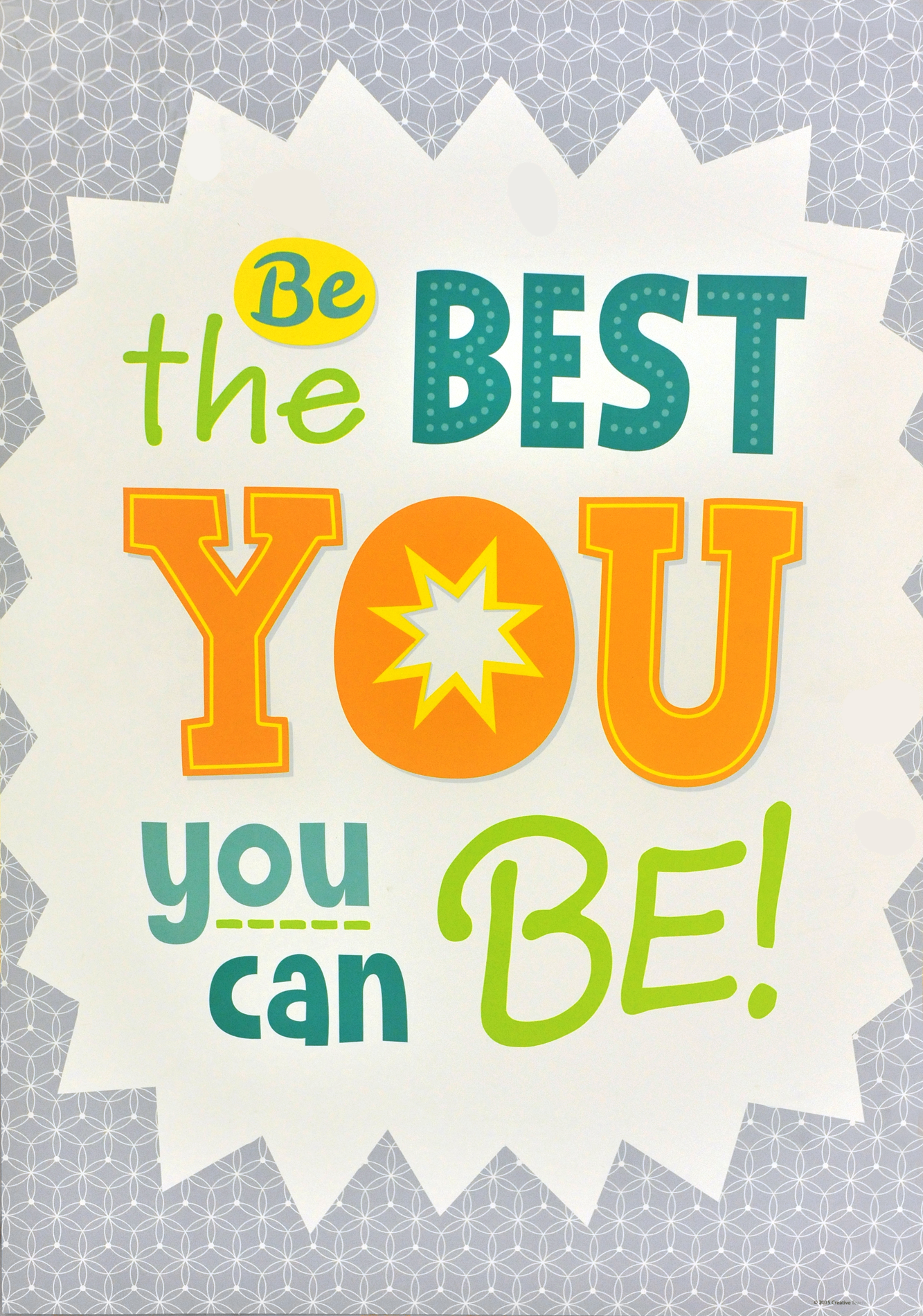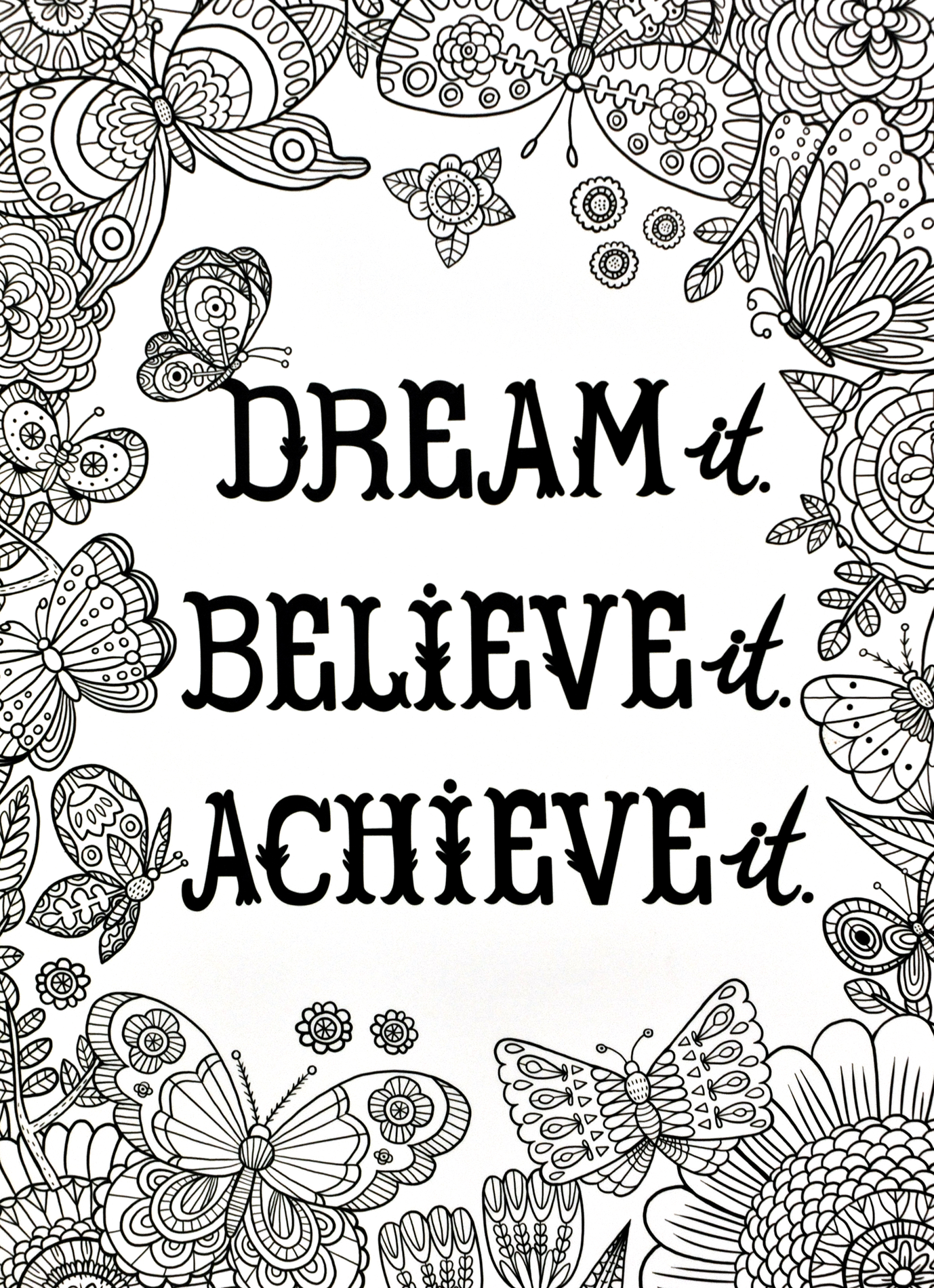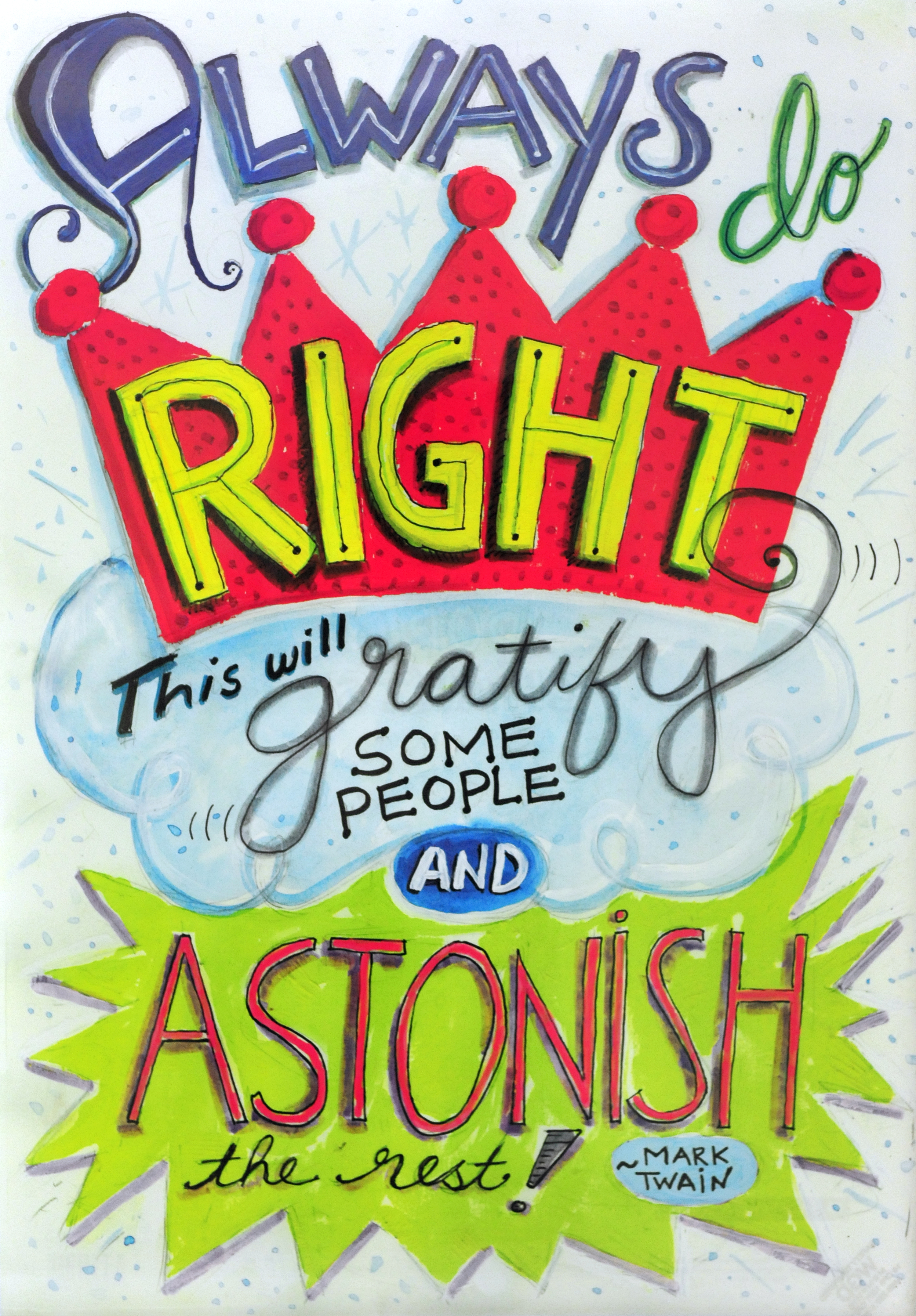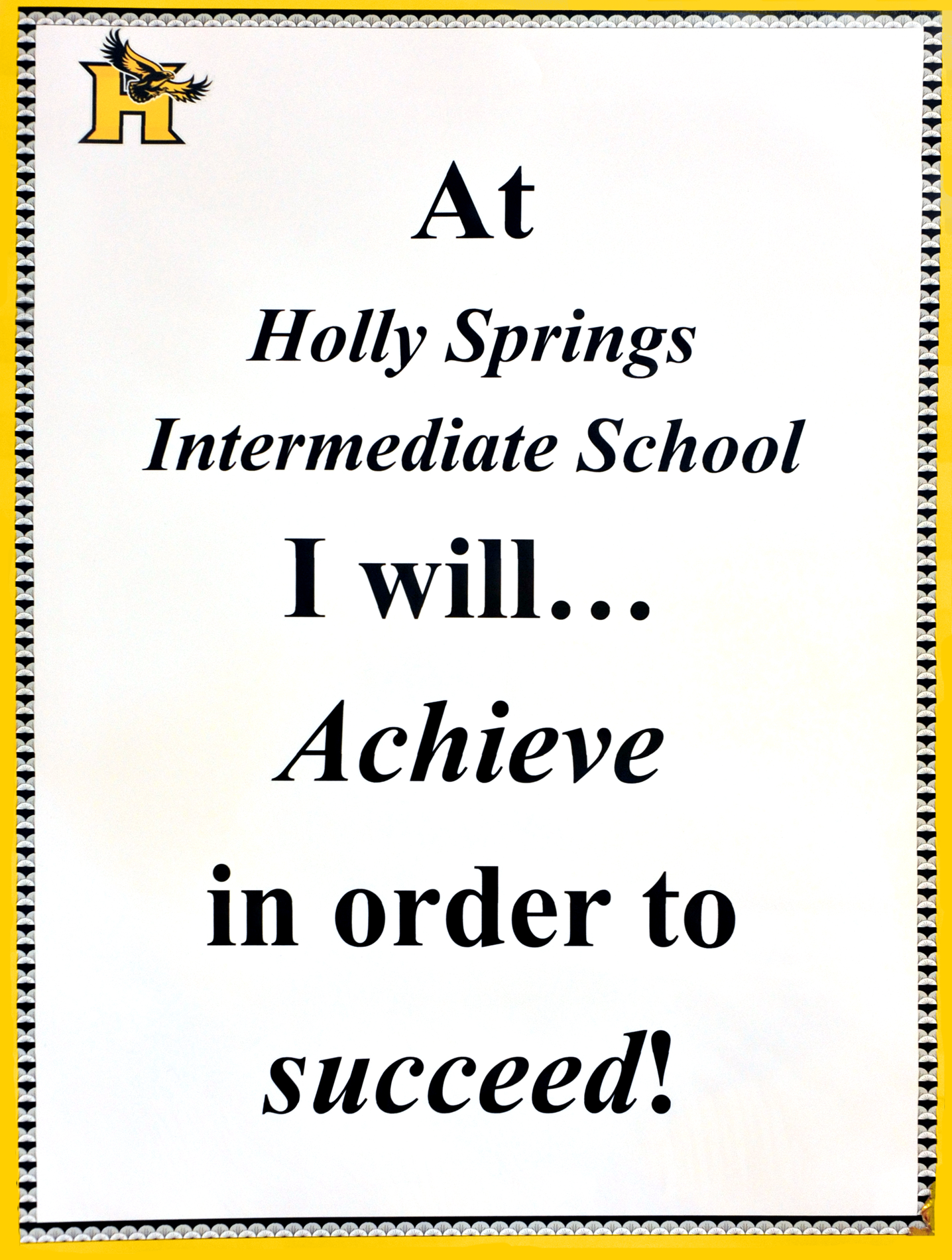 Welcome to Holly Springs Intermediate School where we are working together to give our children roots to grow and wings to fly!




The Online Registration application for Holly Springs Intermediate 2020-2021 school year can be accessed through any electronic device with internet access, such as a smartphone, tablet, iPad, etc.
Returning Student: Please fill out the online registration below. 2 proofs of residency must be brought to the school to complete your child's registration. Acceptable Proofs of Residency: Filed Homestead Exemption, Mortgage Document, Lease Agreement, Utility Bill, Driver's License, Voter's Registration Card, and Automobile Registration (white card).
New Student: Complete online registration for new student. The following documents must be submitted to the school in order to complete registration: Copy of birth certificate, SSN card, MS 121(shot record), report card/withdrawal from previous school, IEP (if applicable), and 2 proofs of residency from the list above.