ONLINE REGISTRATION

During the 2023-2024 school year, registration for all students will be online. The online process can be completed from any location with an internet connection. Please check with the school if you have not received verification of your registration being completed after three days. Support to help complete the online registration process will be offered at all school locations.

In order to access online registration please click one of the four links below: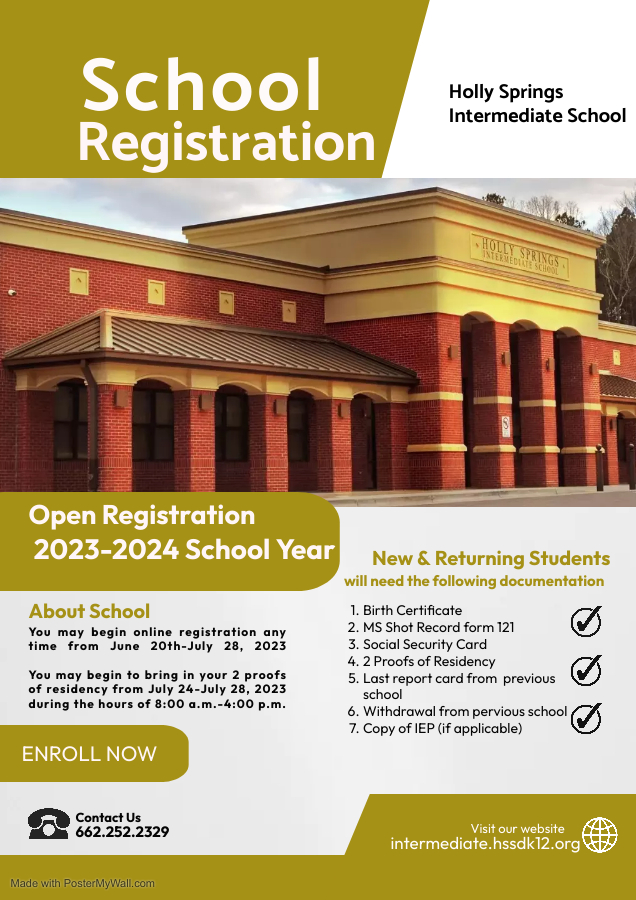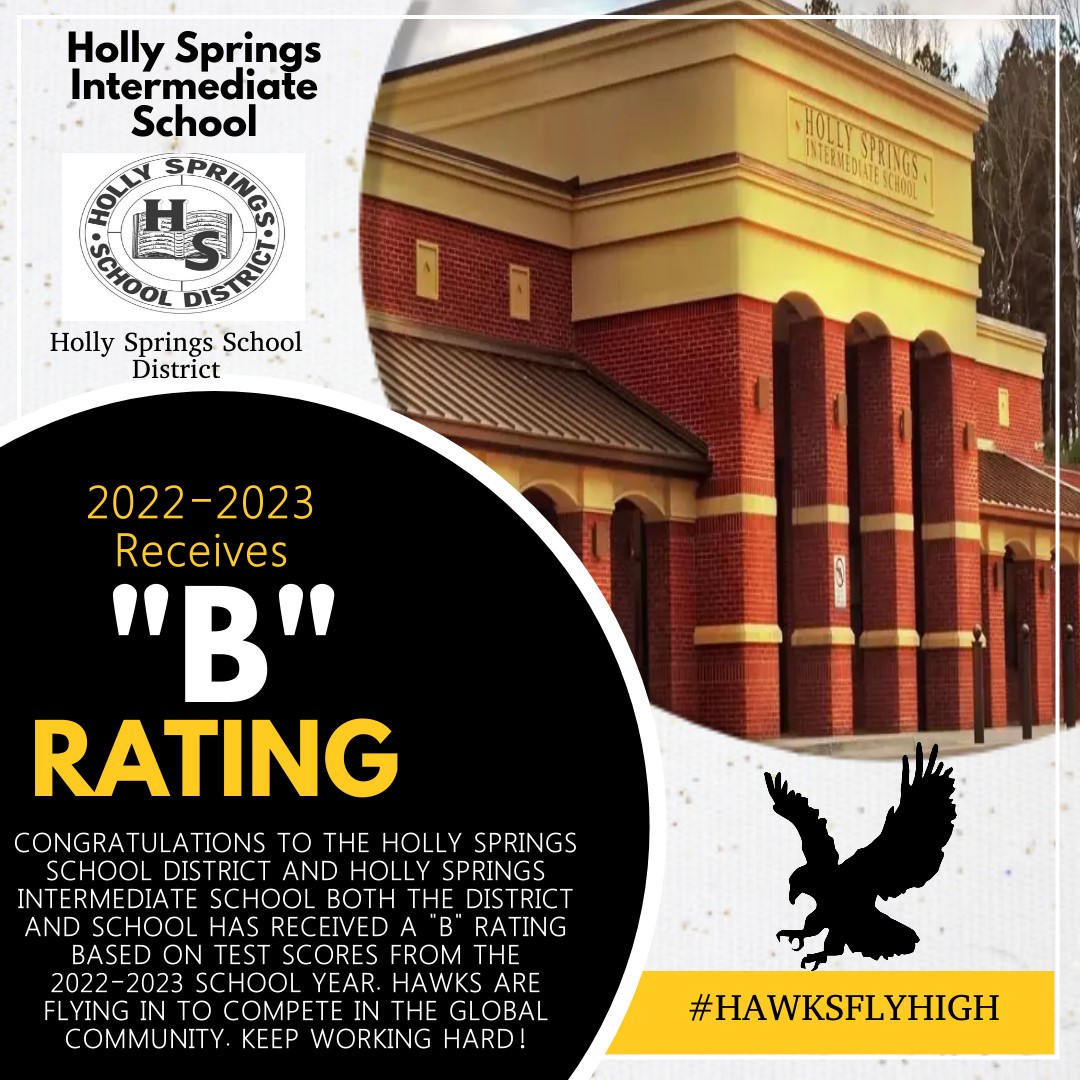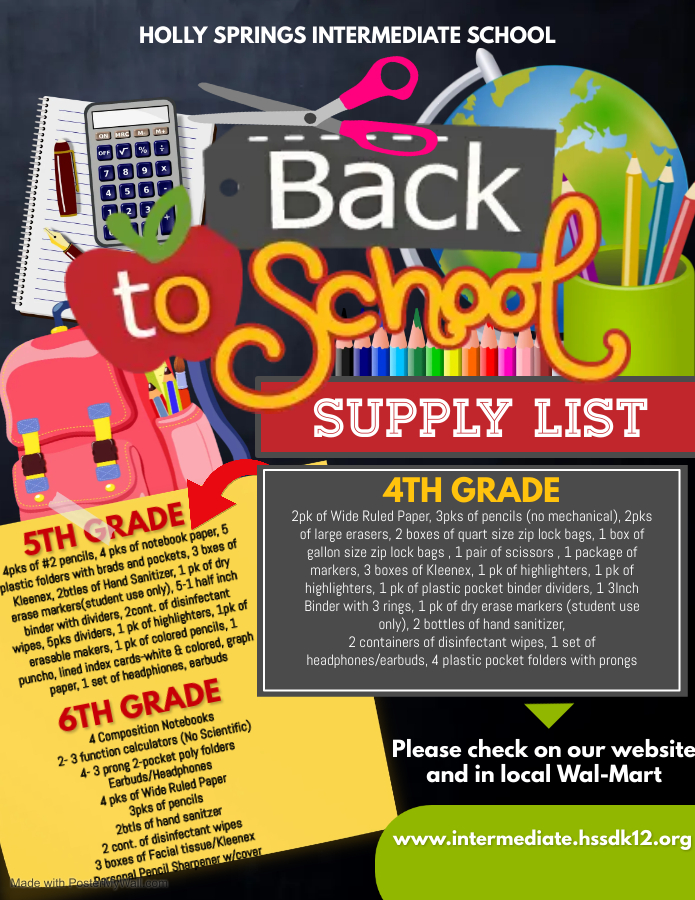 Weekly Newsletter: Grades 4th, 5th, & 6th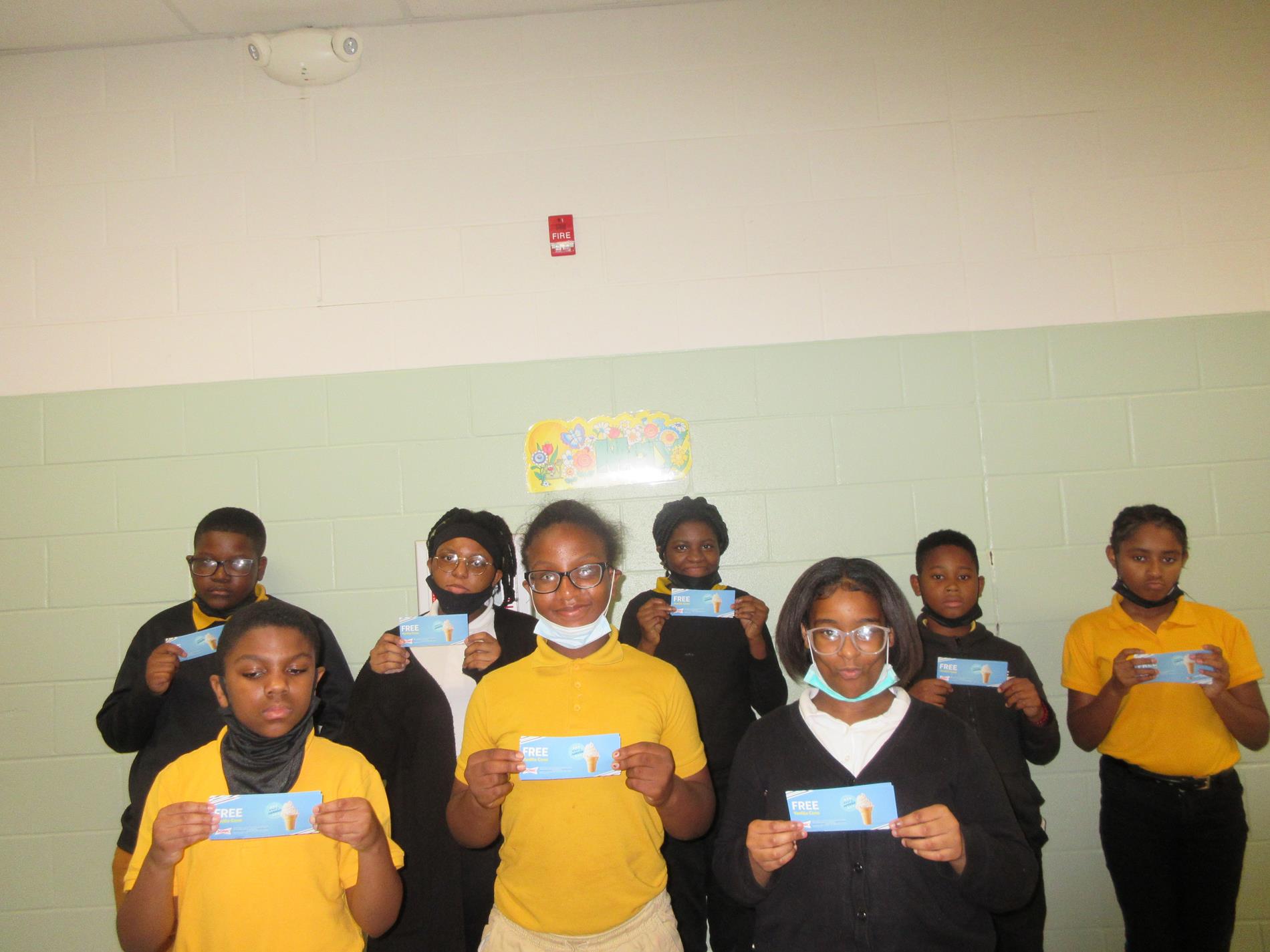 May Students of the Month
March
Pictured from (L-R)
Front Row: Marchez Blake, Shekylah Nolan, SirReal Gaillard
Back Row: Jeremias Moore, Cherish Stephenson, Breniah McAdams, Tyler Reliford, Madison Bowens
___________________________________________________________________________________________________________________
Each students received coupons from Sonic for free ice cream cone. Congratulations students! Keep up the great work!
Due to COVID-19, our water fountains have been disabled.
Your child may bring a water bottle to school, must be clear container, and it MUST ONLY contain water.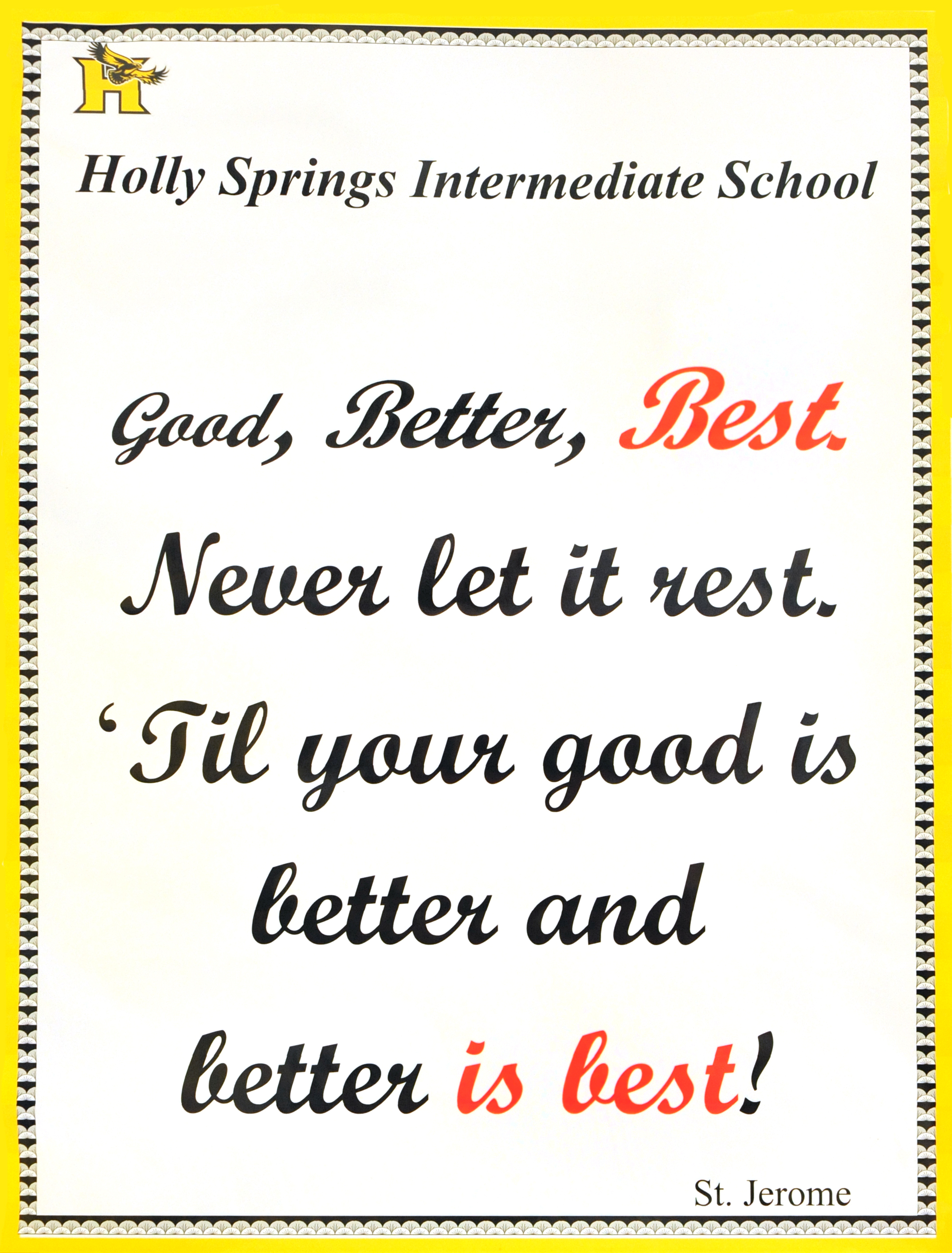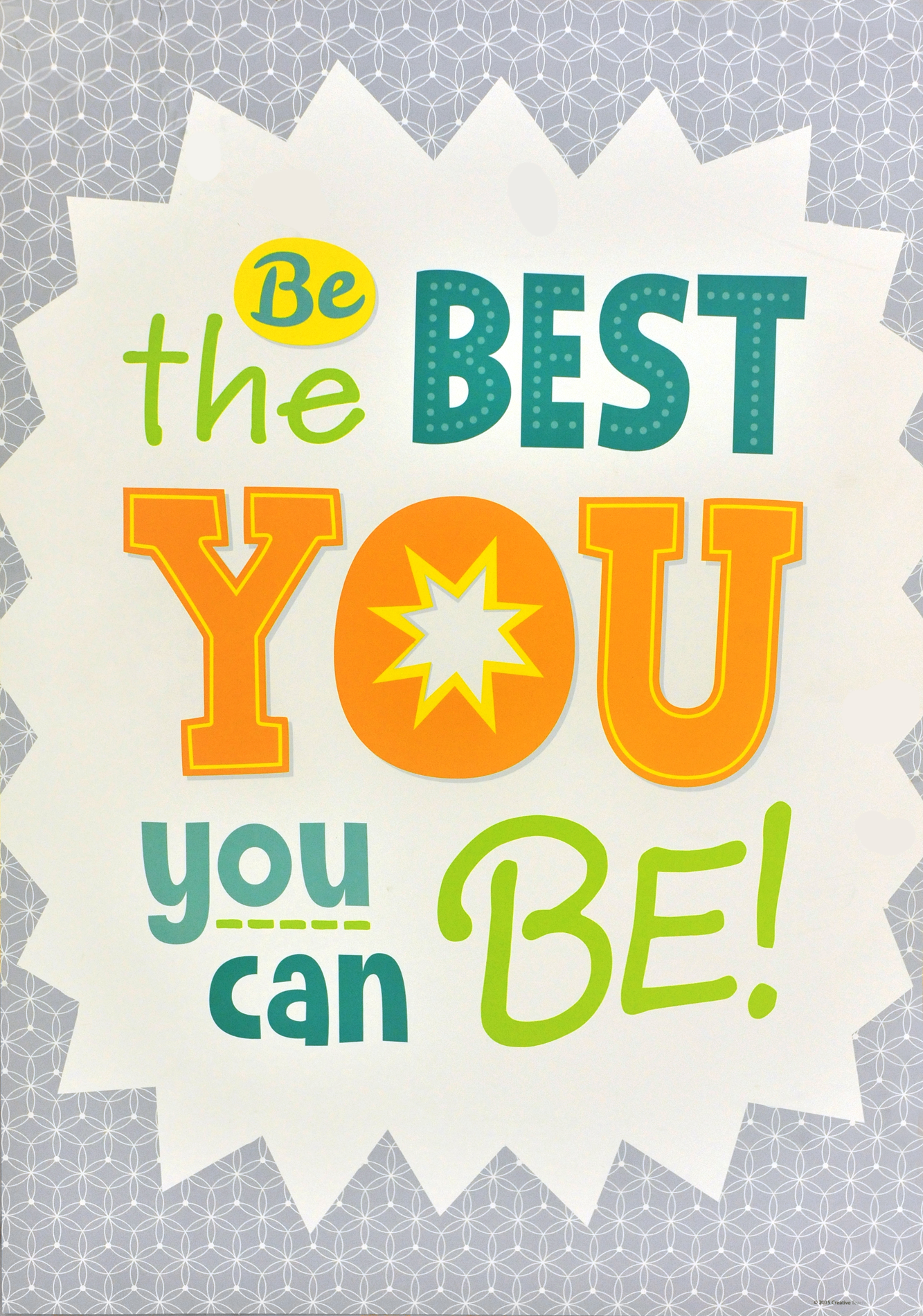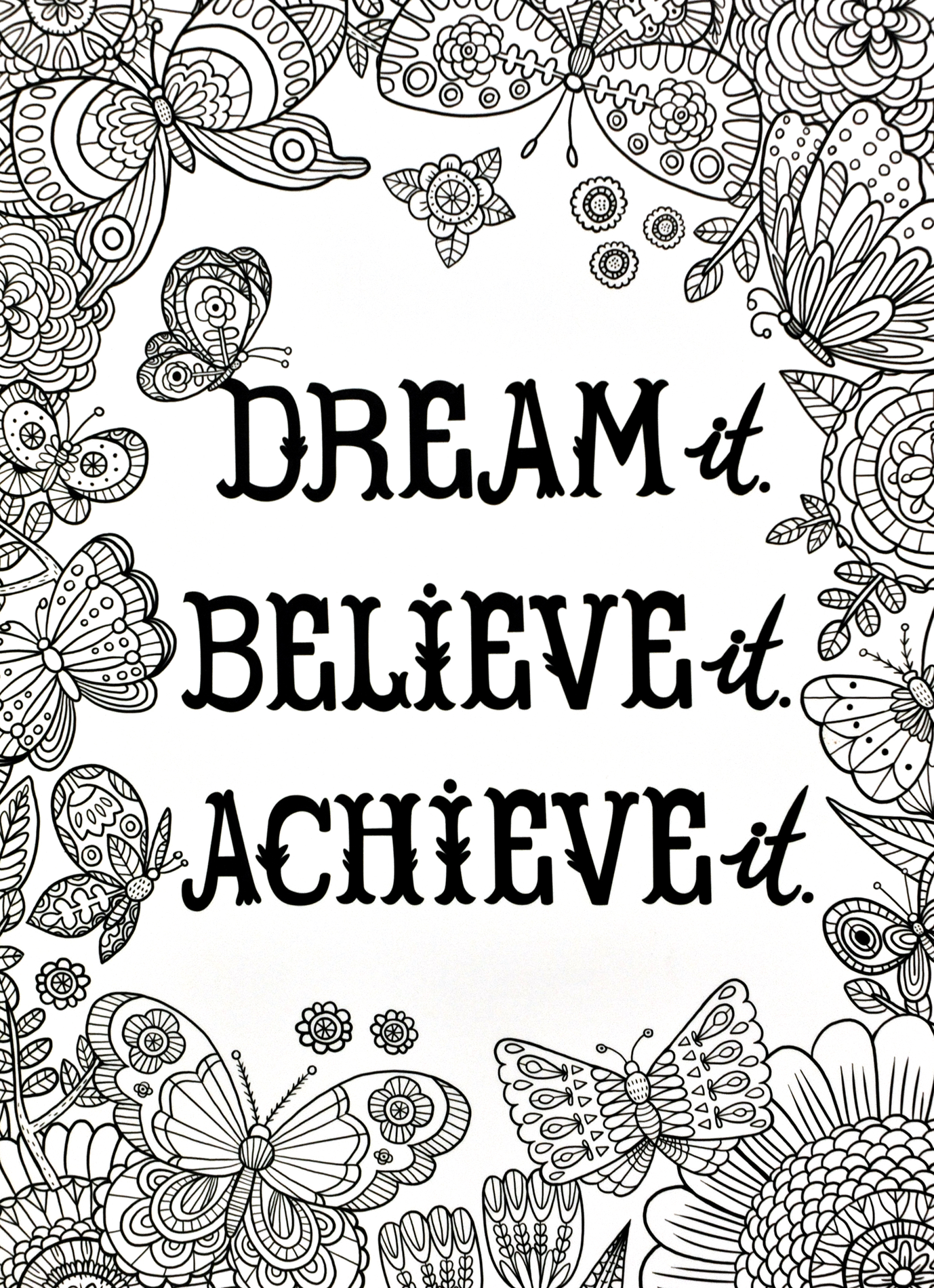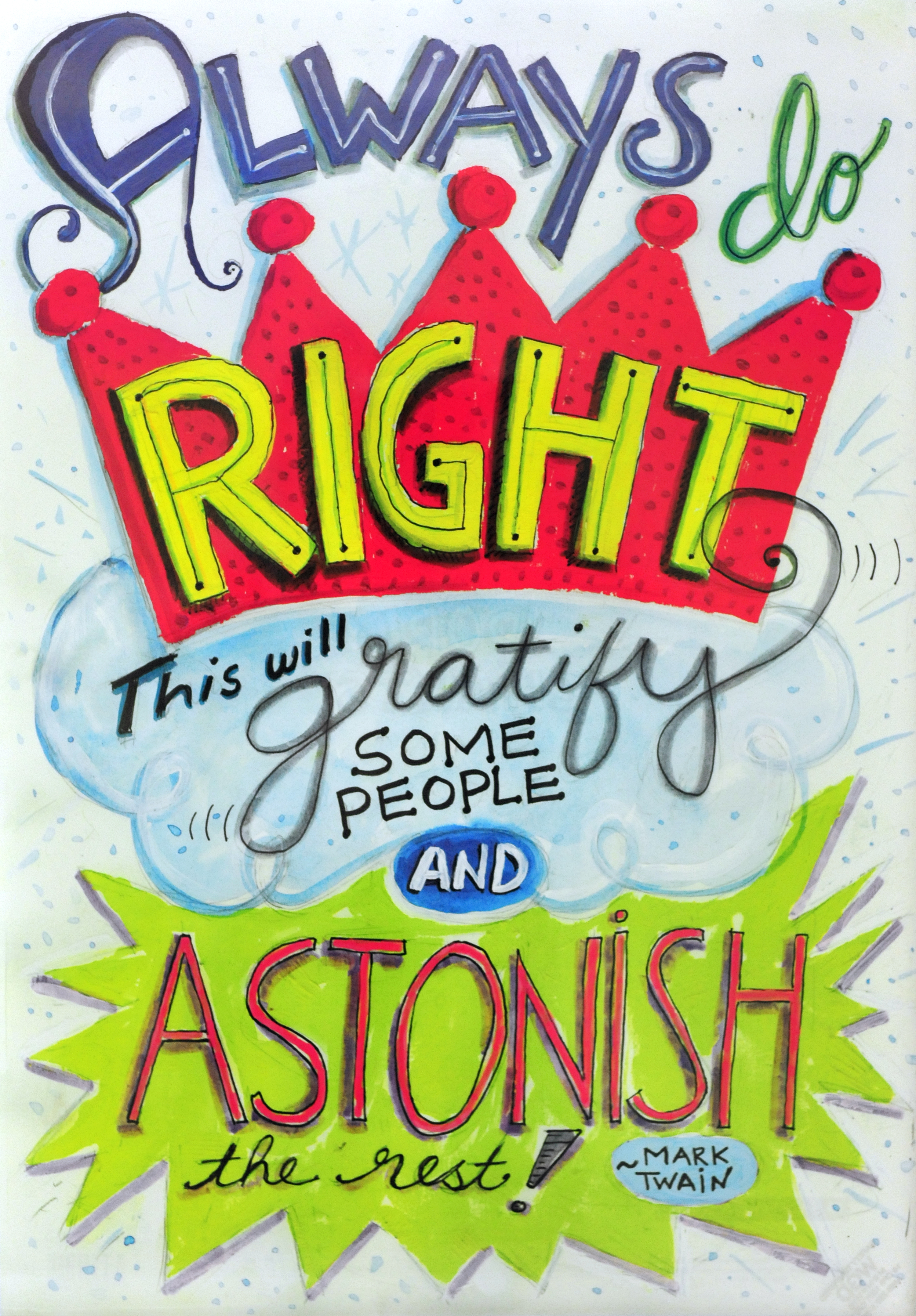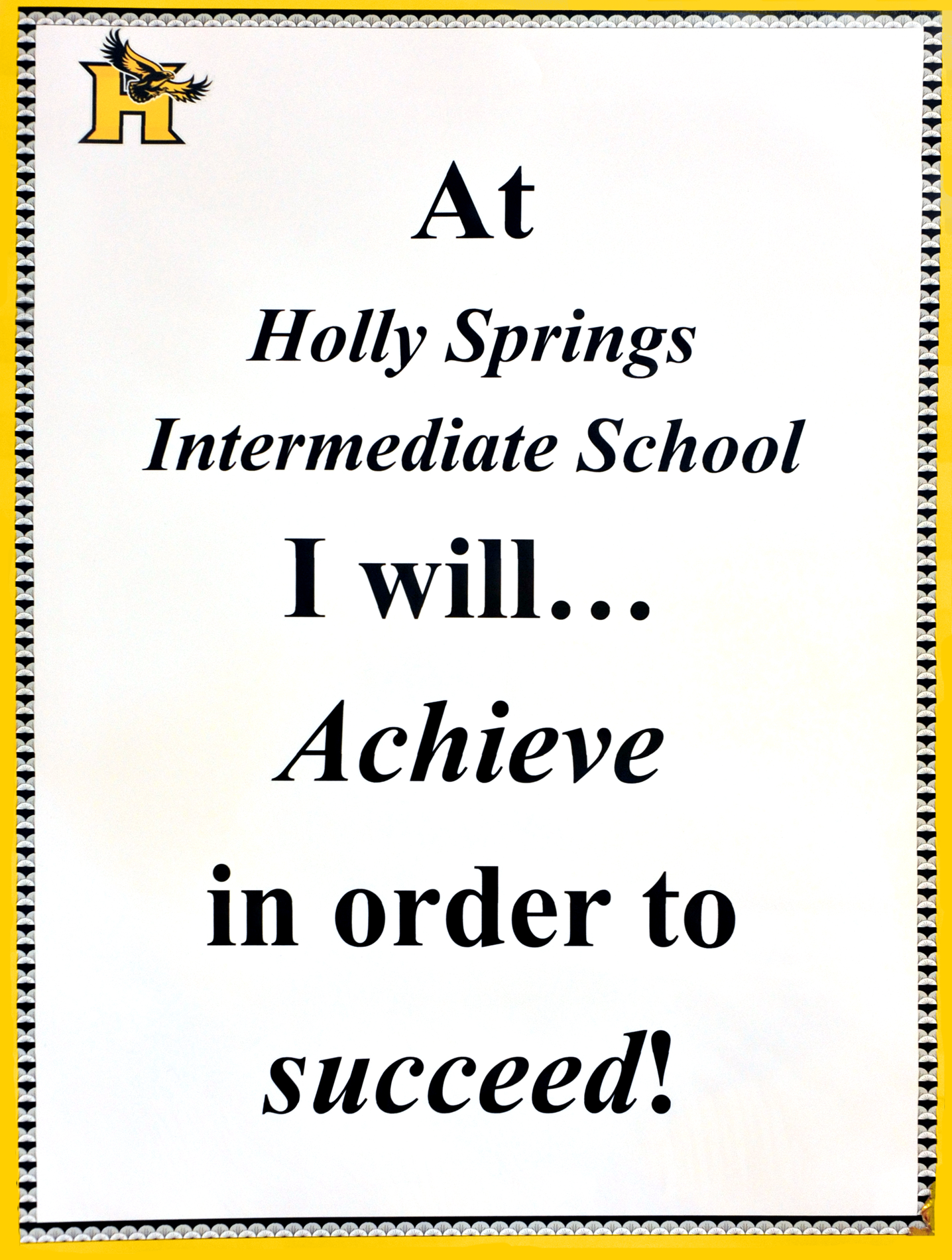 Welcome to Holly Springs Intermediate School where we are working together to give our children roots to grow and wings to fly!